The Springweller's Campaign
We have been working closely with young people in Springwell working on a social action project with an aim to reduce knife crime in their area. Some of the young people we have been working with unfortunately lost their friend Tomasz to a knife crime attack in the Springwell estate in the ending months of 2022.
The young people have decided that they would like to do some work on the community garden in honour of Tom, where they are preparing to begin doing some gardening as well as purchasing a bench in his memory that will also be placed in the garden.
The young people have also created a petition to Gateshead Council for street lights to be put up on 'the lines' of the estate.
"The young people of Springwell would like the council to work on providing street lights in an area of Springwell Estate called 'The Lines'. They have identified that this is a walkway used by the whole community which is unfortunately very dark and therefore dangerous at night. Having street lights would decrease crime in the area and would help the whole community to feel safer when walking at night.
#BrightLightsForDarkNights  #StopCrimeOnTheLines"
Thank you for taking part in this petition.
Tomasz Oleszak's friends welcome street lights debate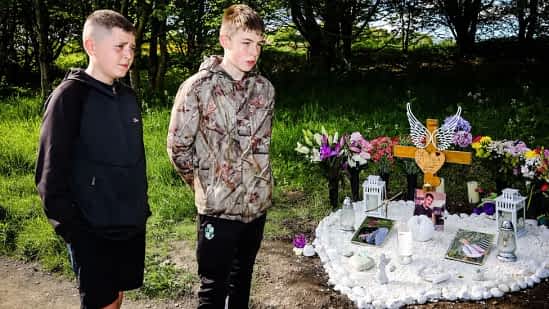 A council is to consider a petition calling for better street lighting at a popular meeting spot where a teenage boy was stabbed to death.
Tomasz Oleszak, 14, was murdered in The Lines in Springwell, Gateshead, in October.
Since his death his friends have been campaigning to reduce knife crime with community group Youth Focus North East.
Gateshead Council said councillors would discuss the petition, which attracted 808 signatures.
The teenagers said they wanted "bright lights for dark nights" after voicing concerns about the fear of crime in the area.
Teens from Gateshead's Springwell Estate campaign for street lights following murder of Tomasz Oleszak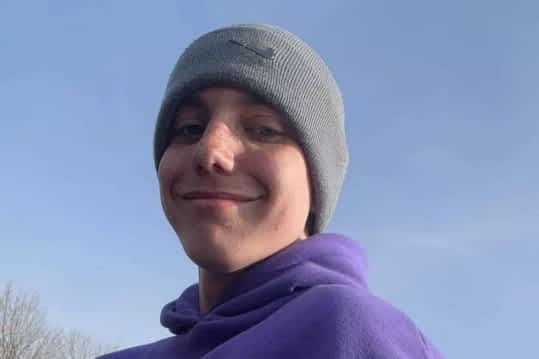 By Kirsty Dawson
Multi Media Journalist
Teenagers from a housing estate in Gateshead where a 14-year-old boy was stabbed to death are campaigning for street lights.
Leighton Amies, 15, stabbed Tomasz Oleszak with a knife on the Springwell Estate. Tomasz, who lived in the area with his family, was rushed to hospital where he died in October last year.
Amies, of Stuart Terrace, Felling, Gateshead, denied murdering Tomasz, claiming he was acting in self-defence after coming under attack.
However a jury at Newcastle Crown Court convicted him of murdering Tomasz and attempting to cause GBH with intent on another boy. He will be sentenced at the court in Newcastle next month.
Young people in Gateshead are campaigning to get street lights up in an area where their friend, Tomasz Oleszak, was murdered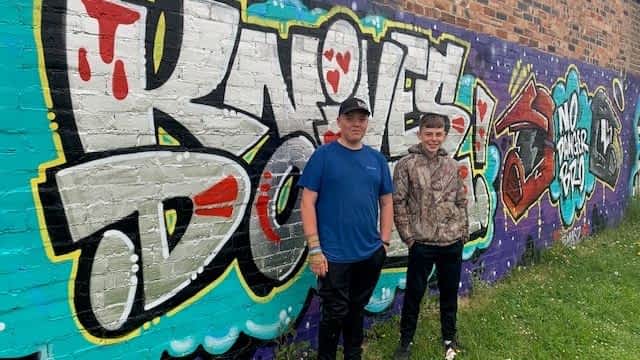 By Collette Howe
A petition has been launched to put street lights up in an area of Gateshead, where a 14-year-old boy was murdered.
Tomasz Oleszak was fatally stabbed in October in an area of the Springwell Estate, known as 'The Lines'.
The death of Tomasz was felt by the whole community where tributes have been paid with memorials, murals and campaigning. Young people, including his friends, have come together to raise awareness and tackle knife crime.
They are now calling for street lights to be put up in the area where Tomasz was stabbed. The group saying it's a "dark and dangerous place" which is used as a walkway for the whole community.
Friends of Tomasz Oleszak campaign for street lighting where he was fatally stabbed in Gateshead
Friends of teenager Tomasz Oleszak, who was stabbed and killed in a Gateshead nature park, are campaigning for street lighting in the area.
Tomasz, 14, was with friends at Whitehills Nature Park, Springwell, when he was attacked on 3 October 2022.
15 year old Leighton Amies, who was 14 at the time of the attack, was found guilty of his murder and of attempting to commit grievous bodily harm by slashing another boy's coat during the incident.
Tomasz's friends have launched a petition calling on Gateshead Council to install street lighting in the area where he was killed.
BBC North East and Cumbria
Tomasz Oleszak: Murdered teen's friends want Gateshead street lights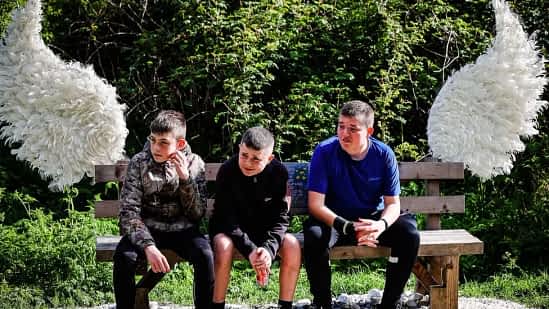 By Angela Johnston and Anna Foster
BBC North East and Cumbria
Friends of a teenage boy who was murdered have called for better street lighting on the estate where he died.
Tomasz Oleszak, 14, was stabbed at a popular meeting spot known as The Lines in Springwell, Gateshead, in October.
Since his death there has been a community campaign by Youth Focus North East to reduce knife crime.
Gateshead Council said it could not comment on the petition until a consultation closed but said safety was of "upmost importance".
One of Tomasz's friends said getting lights along the community walkway could "save a life".